​GET TO KNOW ME

Possible Uses for USB:
Marriage License,
• Birth Certificates,
• House Mortgage,
• Vacation Home / Property Ownership,
• Automotive Ownership,
• Motor Home Ownership,
• Pictures of valuables being left at home​


​• Jewellery Appraisals;
• Trailers, Snowmobiles, Boat Ownerships; and
• "Other" important family papers and records.

In the event of an emergency there is some documentation that you would want to have readily available and readily visible. Some sort of photo ID might be a prime example.

A map of the area could prove invaluable as would be a list of family phone numbers and contact information.

​Photos of your immediate family members could assist authorities and others in locating any of those members who might become separated from the rest of your group during the initial stages of the emergency.

The time to ready all of these papers, of course, is not during an emergency, but before it.

Crazy Flash Drives
We are the experts at custom flash drives.
| | |
| --- | --- |
| Scan or photograph them using a digital camera. A scanner is the best option in most cases.​ | Repeat steps three and four with additional drives if you wish multiple copies.​ |
Powered by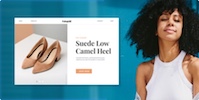 Create your own unique website with customizable templates.
Photos used under Creative Commons from tawalker, kasparsdambis, TheBetterDay